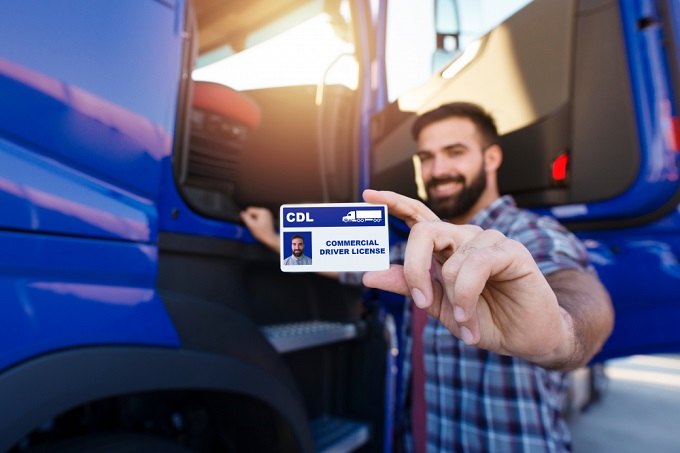 A commercial motor vehicle (CMV) requires greater knowledge, experience, skills, and physical abilities than a non-commercial vehicle. An applicant for a Commercial Driver's License (CDL) must pass both skills and knowledge examinations intended to satisfy these higher standards in achieving this driving career. Furthermore, CDL holders are held to a higher standard when operating any type of motor vehicle on public roads. A CDL holder's ability to keep their CDL may be jeopardized if they commit serious traffic offenses.
Driving a CMV comes with a lot of responsibilities. It requires particular knowledge and skills, so attending a CDL school in Florida is a must. The majority of drivers must obtain a commercial driver's license (CDL) from their home state (it is illegal to have a license from more than one State). Furthermore, additional endorsements may be necessary if you or your company's drivers will be driving any of the following vehicles:
Vehicles hauling two or three trailers
Tank-equipped vehicles
Vehicles conveying hazardous materials
Vehicles for transporting passengers
Enrolling in Classic Traffic School LLC's CDL Program will offer you a wide variety of truck driving programs to meet the needs of students and employers. To keep up to date with changing regulations in the trucking industry, our program is continually improved and updated by our training advisors. Our courses are a combination of classroom instruction and hands-on training.
Our driving enhancement program is open to all beginners and seasoned truckers. We offer the following courses:
CDL CLASS A FULL COURSE OF 150-HOURS
CDL CLASS B AUTOMATIC W/PASSENGER ENDORSEMENT 45-HOURS
38 HOURS OF AUTOMATIC/MANUAL CLASS A CDL TRAINING
Enroll in our driving school in Fort Myers, Florida, today to start your career in the trucking industry. Do your part today in becoming a responsible driver.